Welcome to Year 6!
We enjoy learning about the world around us, going swimming, learning dance (with Kirsty, our dance teacher), sharing stories and also singing.
In Year 6, we love a challenge and enjoy having the opportunity to be the best at what we do. In class we have been tackling Growth Mind-set through a variety of activities including sewing and learning Spanish – sadly, Mr Prigg hasn't quite mastered them both at the same time…YET!
As we are the oldest children in school, we have been given a variety of different responsibilities from librarians, to playground leaders, from prefects to music monitors. In Year 6 we also elect a Head Boy and Head Girl. Our roles and responsibilities are: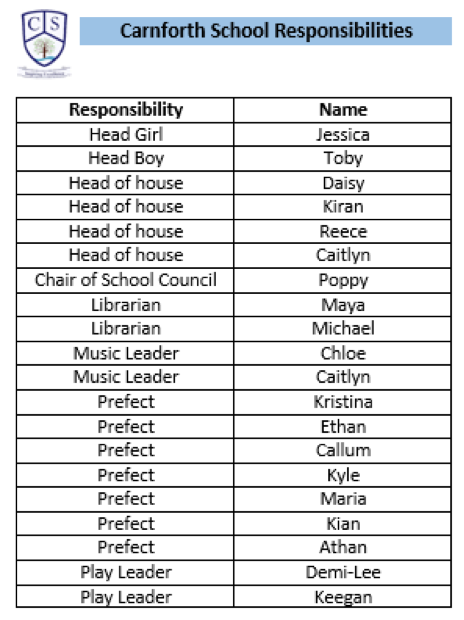 The adults who work in Year 6 include: Mr Prigg (our class teacher), Miss Lawrence (our teaching assistant) and Mr Williams (our pastoral support TA).
Here are a few words they used to describe us: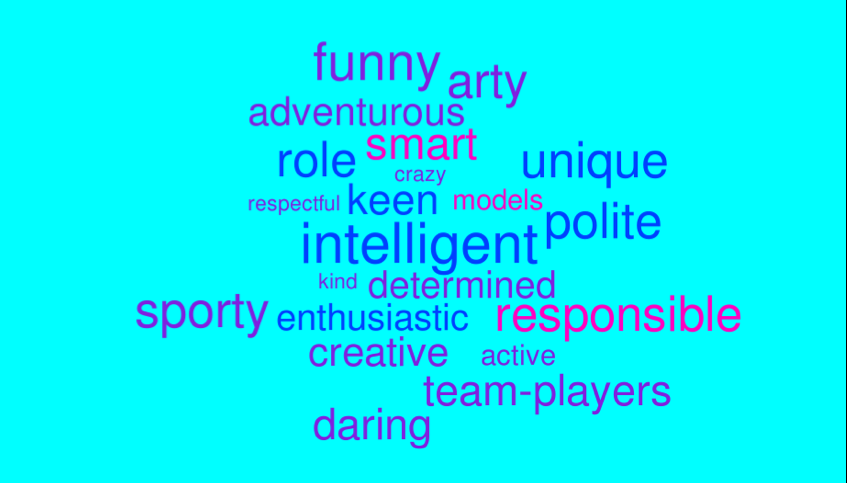 Here are a few words we used to describe them: